SLICED PORCHETTA FOR BARBECUE OR PAN
Pork loin wrapped in a very lean bacon, roasted to bring out the aroma and stuffed with a delicate chopped spice. Try it on the grill for an exhilarating and surprising taste or just a few moments on the frying pan.
Energy
840kJ/

202kcal

Fat
14g
of which saturates
6,4g
Carbohydrates
1,1g
of which sugars
1,1g
Proteins
17g
Salt
2,5g
The package consists of two slices of 100 grams each. Gluten-free and without added polyphosphates, starches, soy, or milk derivatives.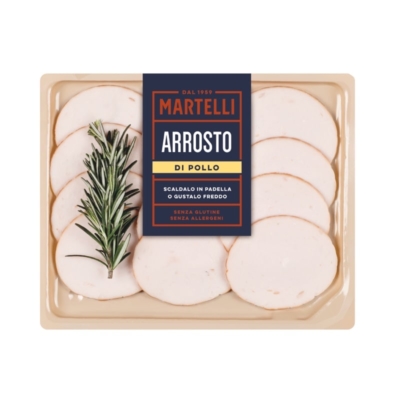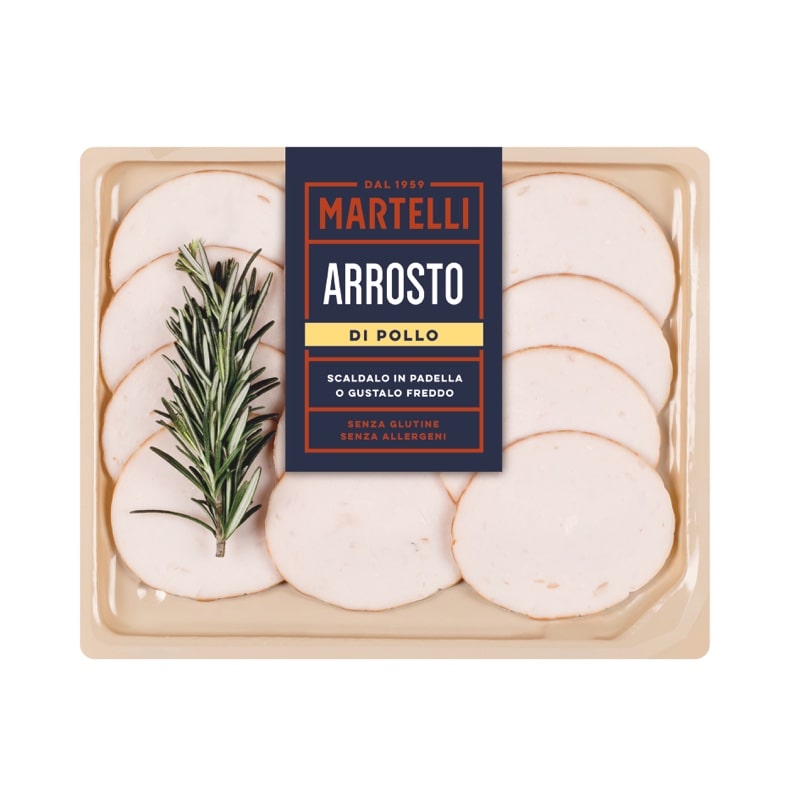 100% ITALIAN CHICKEN ROAST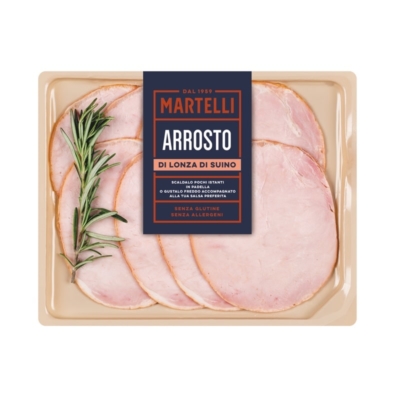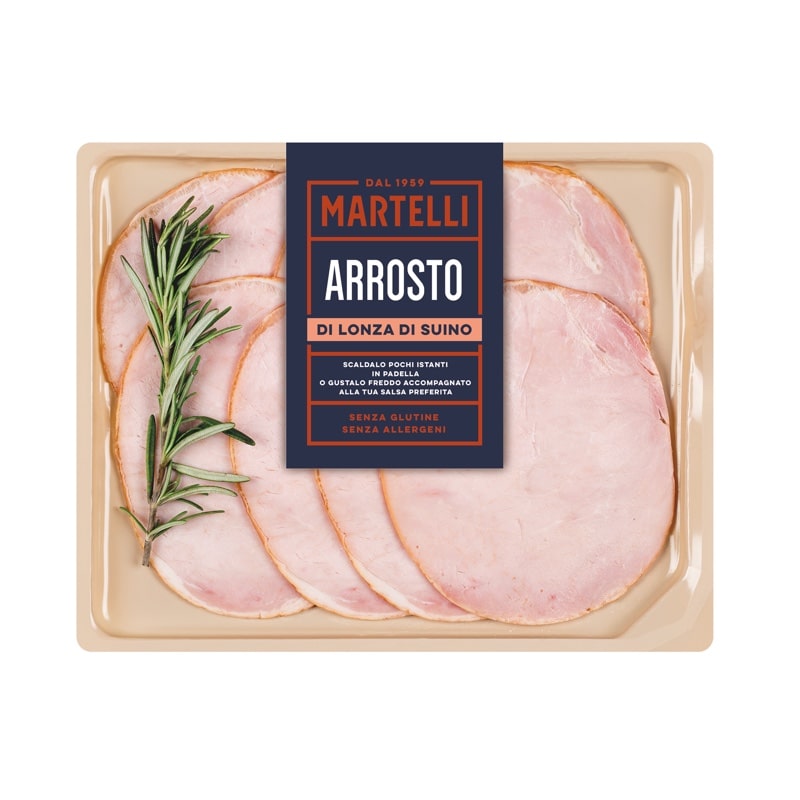 ROAST
PORK LOIN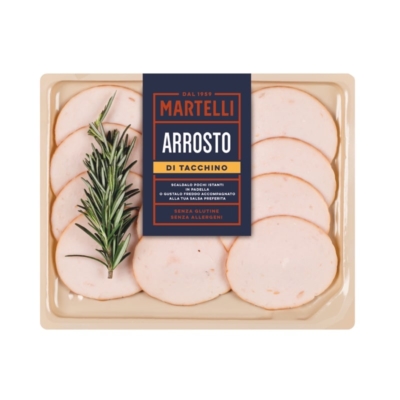 100% ITALIAN
TURKEY ROAST
We have something for everyone!