The Venda High Quality Cooked Ham is distinguished by its delicate and fragrant taste. It is made from pork legs from selected EU slaughterhouses, chosen for their large size and low fat content. "Prosciutto Cotto" Venda belongs to the category of high-quality cooked hams, i.e. it is characterised by a low moisture content and a high protein content. This is only possible thanks to the low syringing and the long cooking process at high temperature. In fact, it is steamed and it takes almost 24 hours for the ham to gently reach 69°C at the heart. This results in a high weight loss during cooking, i.e. a decrease in moisture. The slice is therefore drier but very firm. The effect is not "dry", but rather the typical aromas and classic taste of the product are enhanced. The slice melts in the mouth, eliminating any 'plastic' effect.
| | |
| --- | --- |
| Energy | 698 kJ | 167 kcal |
| Fat | 11 g |
| of which saturates | 6,5 g |
| Carbohydrates | 1,0 g |
| of which sugars | 1,0 g |
| Proteins | 17 g |
| Salt | 2,0 g |
Del Venda cooked ham is suitable for people with specific dietary needs and is included in the Handbook of the Italian Celiac Association of gluten-free products. In addition, it does not contain: added polyphosphates milk products starch soya protein.
Gluten free
Allergen free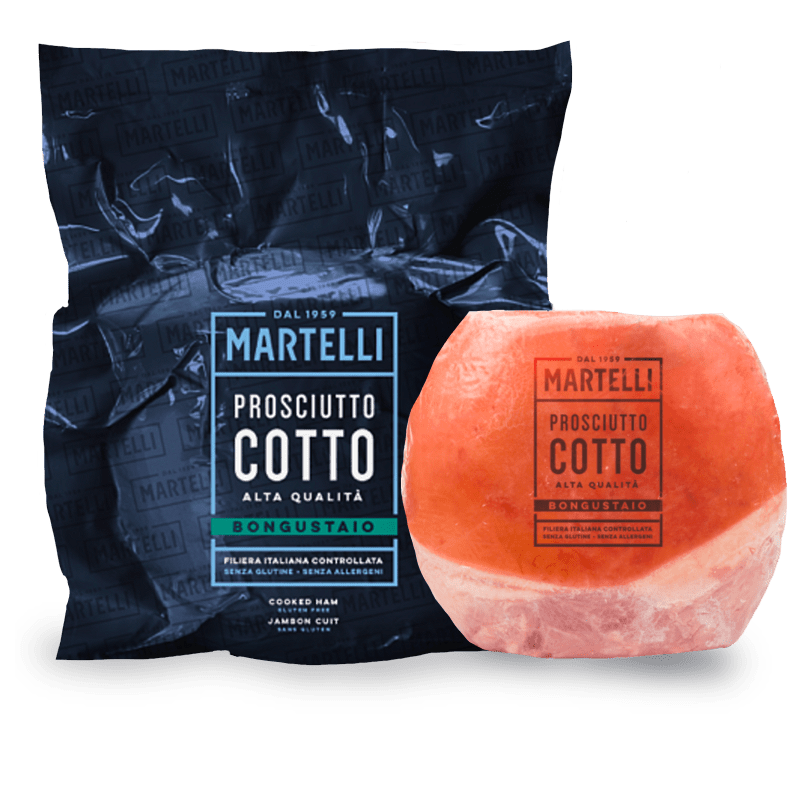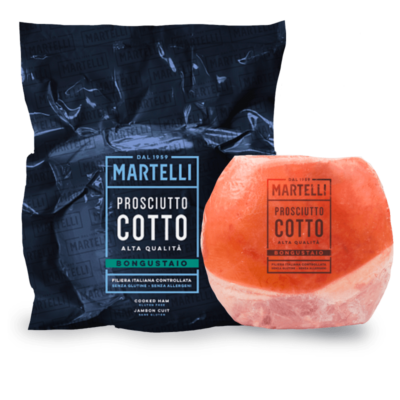 BONGUSTAIO
100% Italian
high quality cooked ham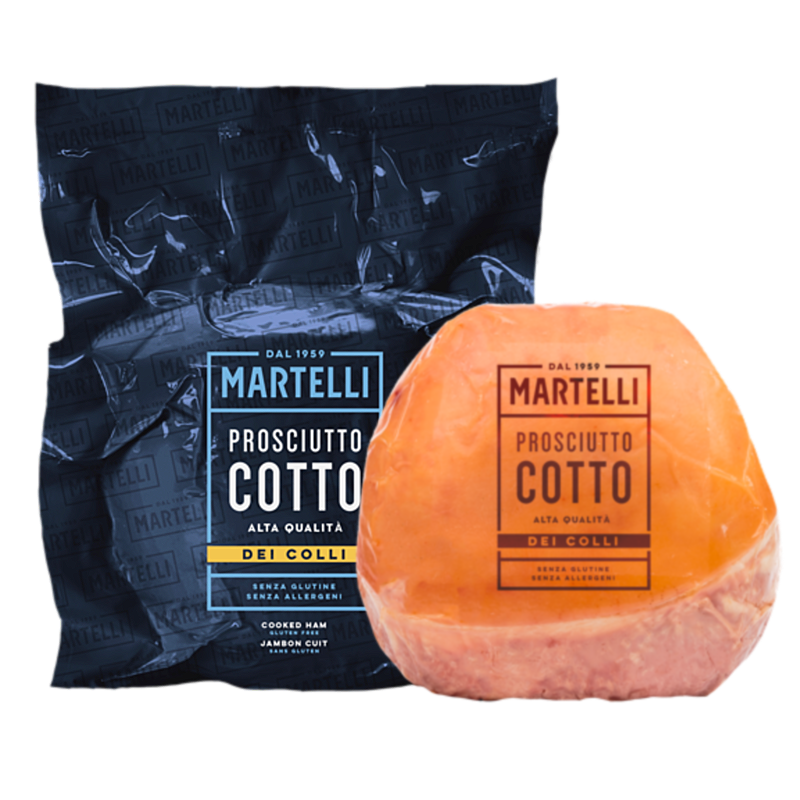 DEI COLLI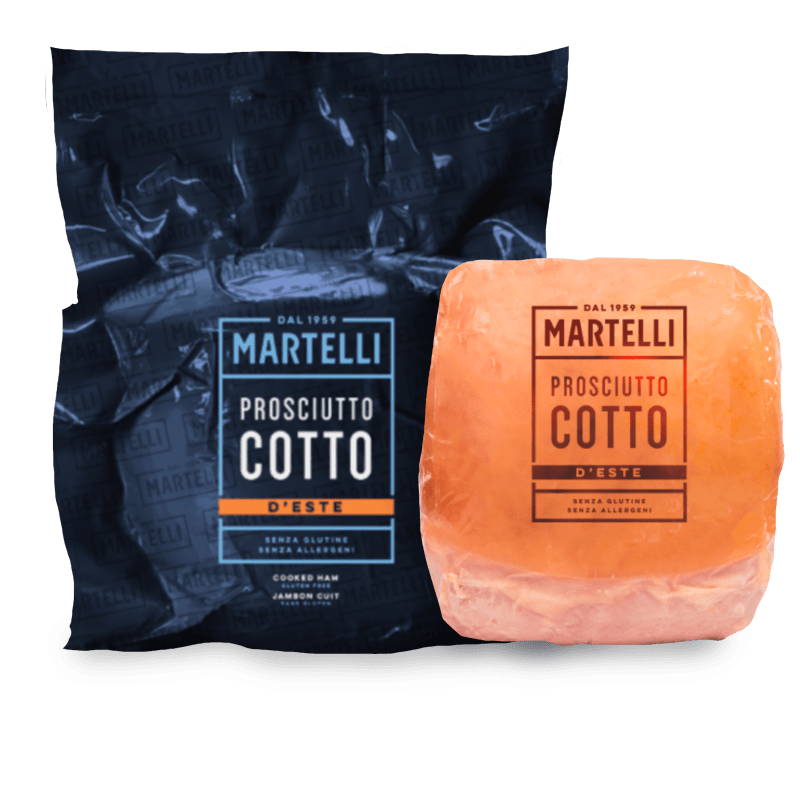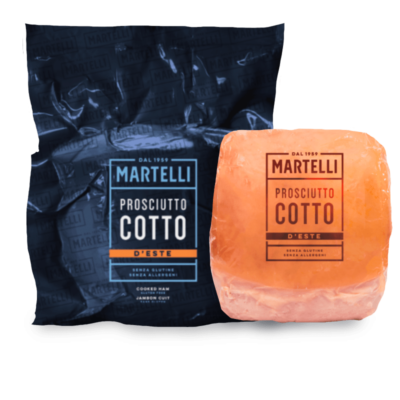 D'ESTE