ANTIBIOTIC-FREE COOKED HAM
The antibiotic-free cooked ham of our antibiotic-free cold cuts line "Qui ti voglio" is obtained exclusively from the thighs of Padano Heavy Pigs bred without the use of antibiotics. From birth!
Through the 100% Italian supply chain, we follow the entire production process: from the breeding of the pig, to the finished product that arrives on your table and we verify the respect of the best hygienic-sanitary standards in all the processing phases. The animals are all born from farms in the province of Treviso and bred in the province of Mantua. These farms are selected and approved by the Parma and San Daniele Ham Consortia.
The ham, well defatted and denervated, is steamed with the sole addition of the ingredients necessary to enhance the classic soft taste that only mature meats can give.  The exclusive use of Italian pork thighs, the delicate massage and the long cooking process make this cooked ham a high quality cured meat, the noblest product of the charcuterie industry.
| | |
| --- | --- |
| Energy | 754 kJ | 181 kcal |
| Fat | 12 g |
| of which saturates | 4,8 g |
| Carbohydrates | 0,9 g |
| of which sugar | 0,9 g |
| Proteins | 19 g |
| Salt | 2,0 g |
Our prosciutto cooked ham without antibiotics "qui ti voglio" is an absolutely healthy and genuine product, produced with 100% Italian thighs, it does not contain gluten and allergens.
100% italian
Gluten-free
Allergen-free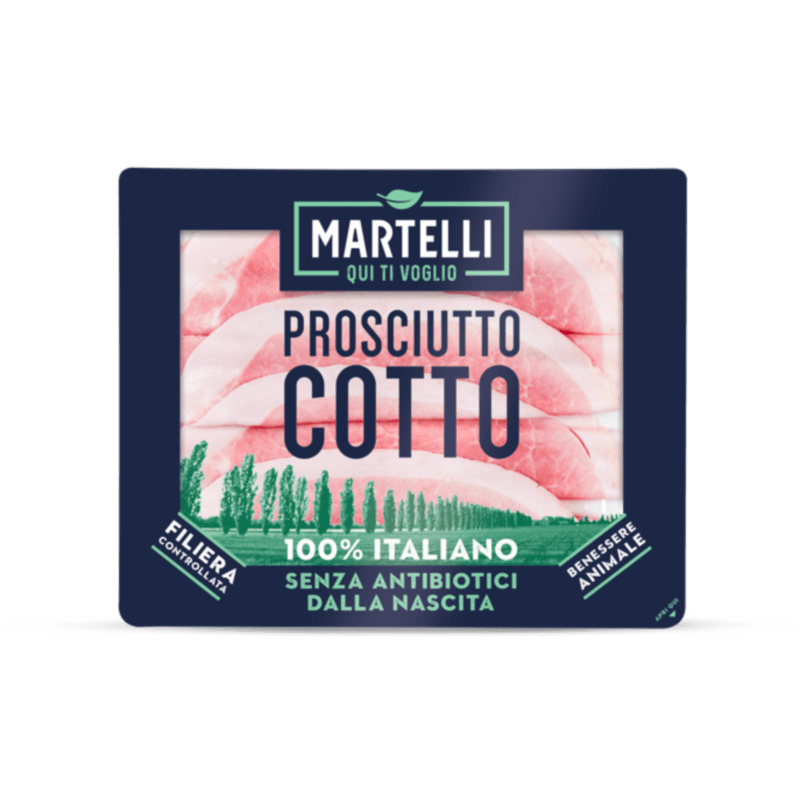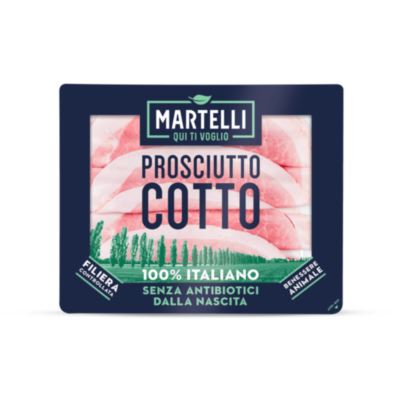 ANTIBIOTIC-FREE
COOKED HAM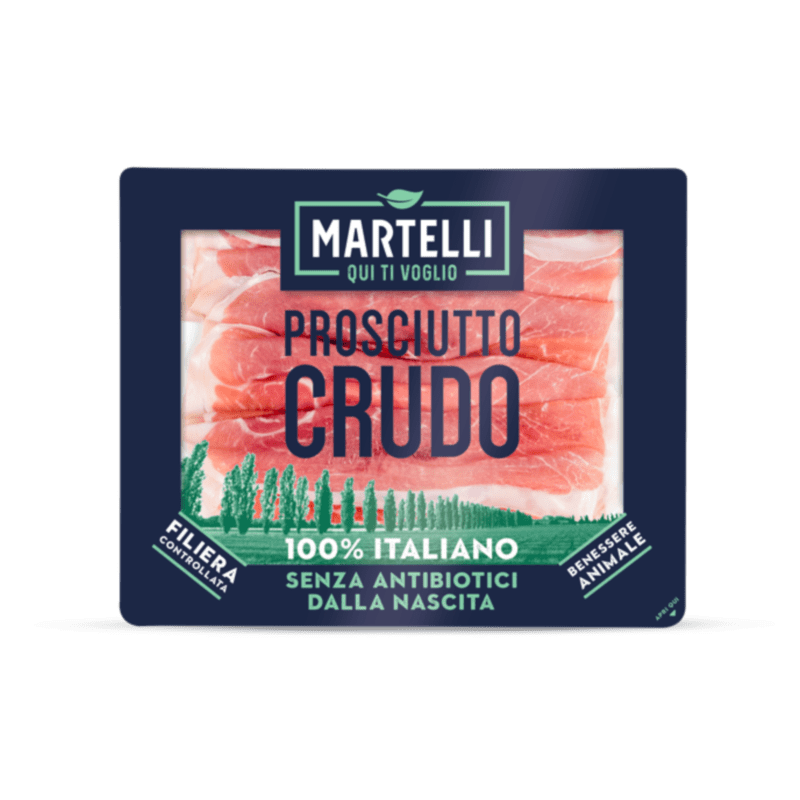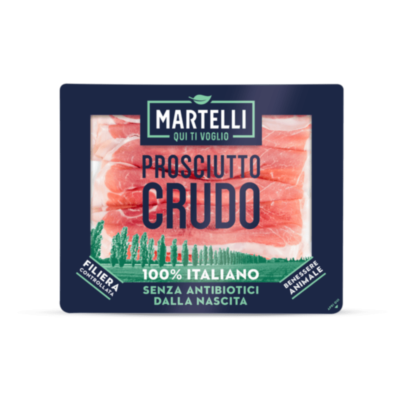 ANTIBIOTIC-FREE
CURED HAM
We have something for everyone!