CHICKEN BREAST WITH GREEK PDO FETA CHEESE
SLICED ROASTED CHICKEN BREAST
Sliced roasted Chicken Breast with authentic Greek PDO Feta Cheese, prepared exclusively with whole Italian chicken breasts. A new pairing that delivers a perfect blend of delicacy, flavour and lightness – the ideal choice for any convivial meal. After slow steam cooking, the meat is roasted to enhance the aroma and obtain its characteristic golden-brown colour. The crispness and flavour of the cheese we've selected does the rest, creating a result which is both delicate and light yet brimming with flavour.
| | |
| --- | --- |
| Energy | 432 kJ/103 kcal |
| Fat | 2,2 g |
| of which saturates | 0,9 g |
| Carbohydrates | 1,4 g |
| Sugars | 1,4g |
| Proteins | 19,5 g |
| Salt | 2,3g |
Gluten-free. We do not add any extra ingredients to the brine, allowing a high percentage of injecting. This means it contains no starches, carrageenan, potato starch, polyphosphates or soy.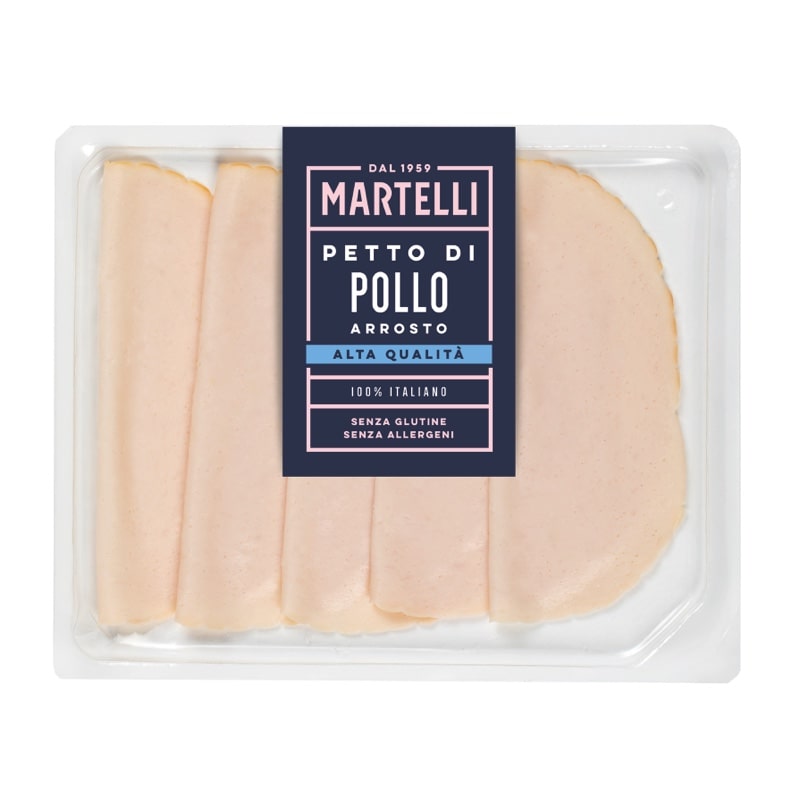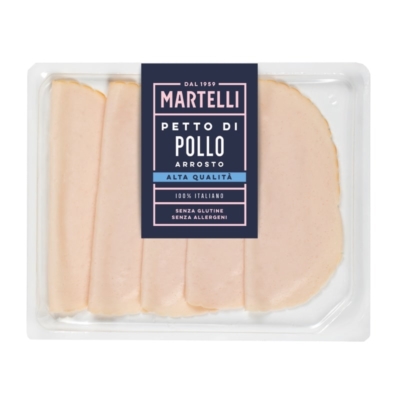 ROAST CHICKEN
BREAST
Sliced high quality
chicken breast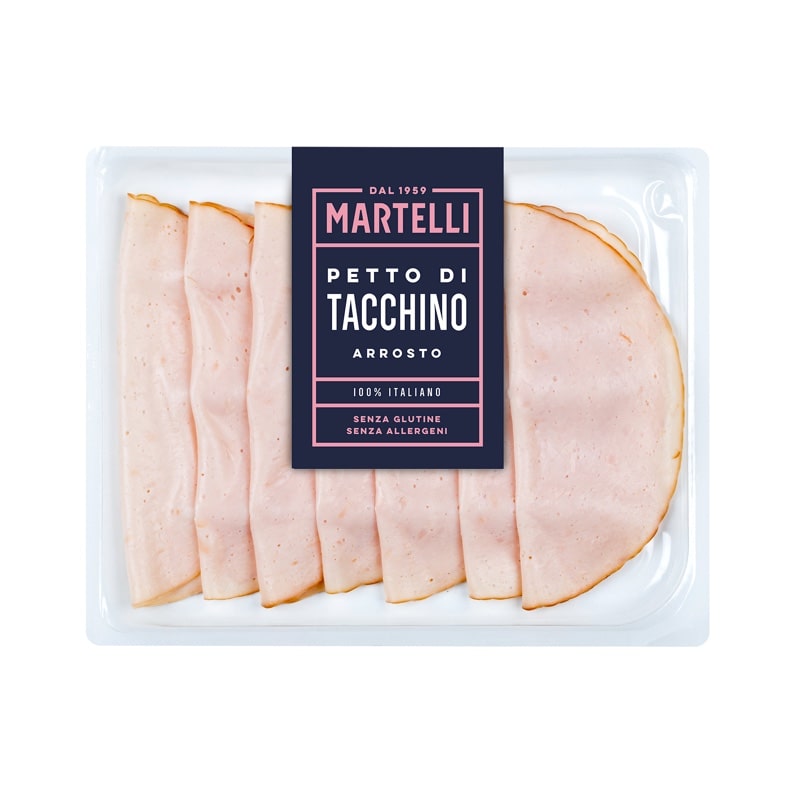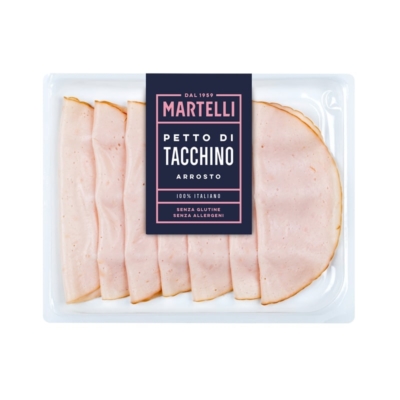 ROAST TURKEY
BREAST
Sliced high quality
turkey breast
We have something for everyone!