100% Italian roast turkey
Roast turkey made exclusively from Italian turkey breast, flavoured with natural ingredients, steamed and oven-roasted. Roasting brings out the delicate aroma and gives it a characteristic golden colour.
Energy
389kJ/

93kcal

Fat
1,1g
of which saturates
0,4g
Carbohydrates
2,1g
of which sugars
1,1g
Proteins
18,7g
Salt
2,1g
Low in fat, ideal for a healthy, balanced diet. Gluten-free, free of polyphosphates, soya and milk derivatives.
100% Italian
Gluten-free
Allergen-free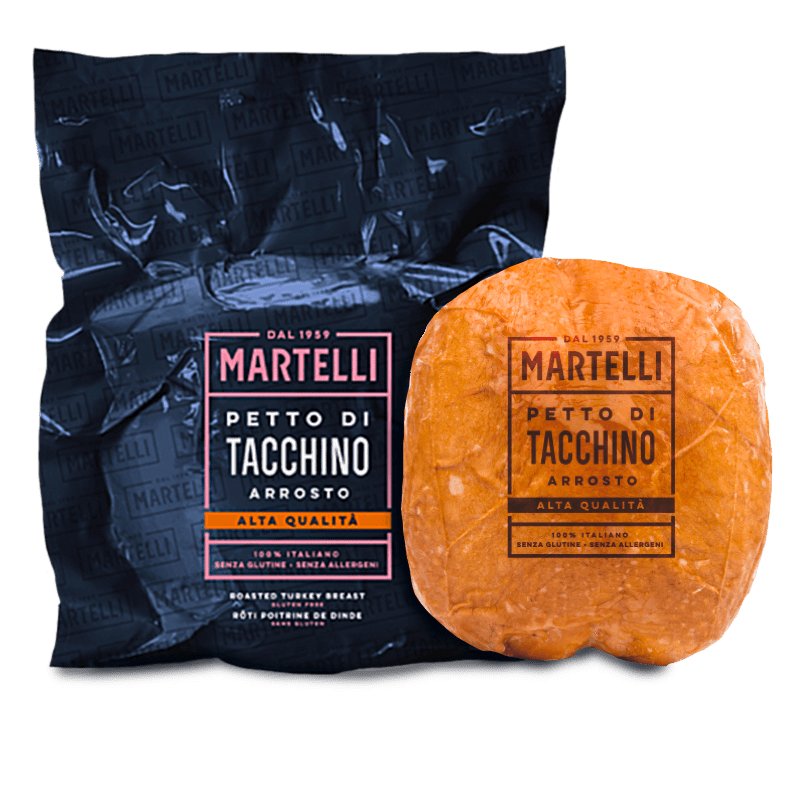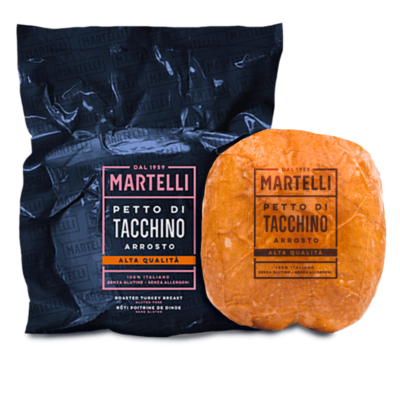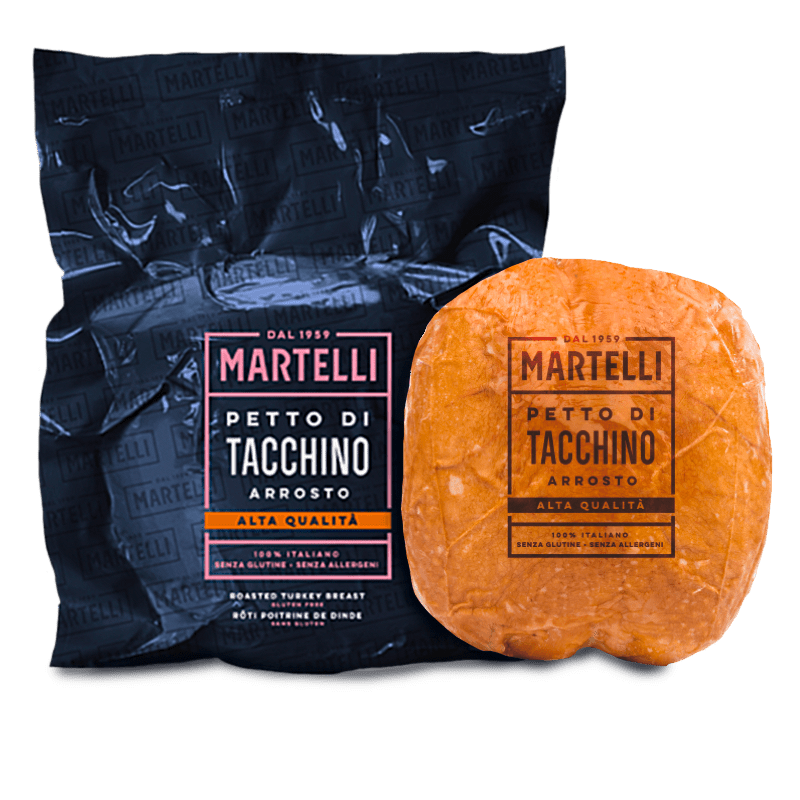 Roast turkey breast 100% Italian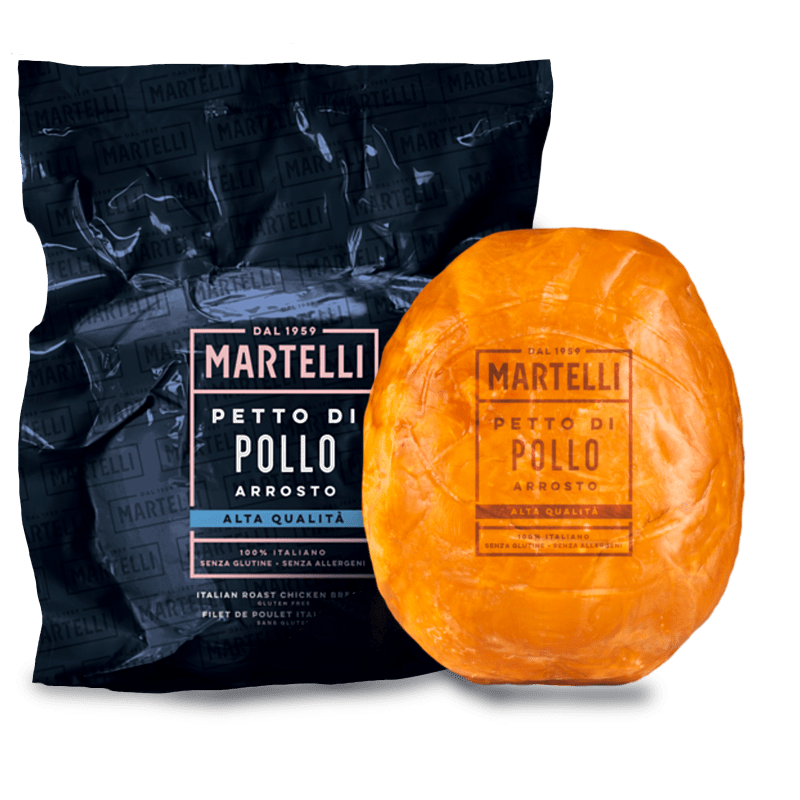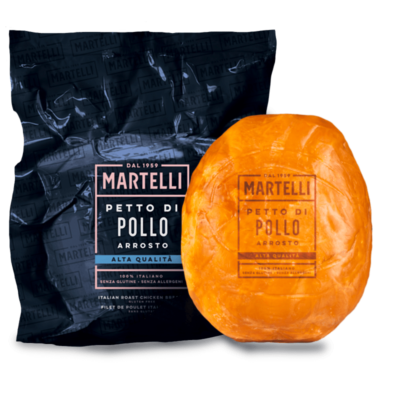 100% Italian roast chicken breast